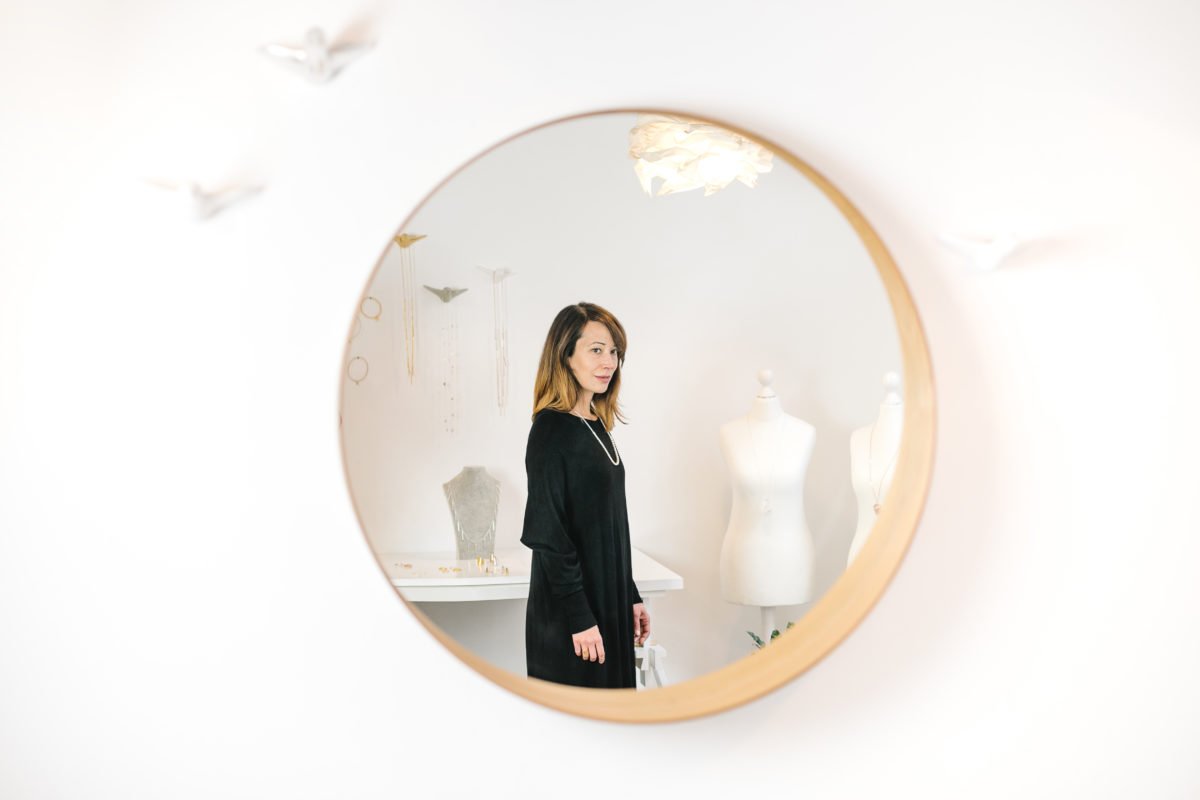 Monir Kienzl.
Monir Jewellery is a brand founded by Monir Kienzl. Born and raised in Austria, she is the daughter of an Iranian mother and an Austrian father. She is a genuine jewellery addict and lover of art.
Monir has been actively involved in the art scene in many ways for years, and also manages a art gallery based in Vienna. After successfully completing training as a jewellery designer and many years of developing pieces in her own atelier, she came to the decision to found her own label.
Monir works with austrian and german goldsmiths and manufacturers producing for her label. Each piece is handcrafted and individually unique. All materials are authentic and high-quality: gemstones, jewellery stones, and precious metals.